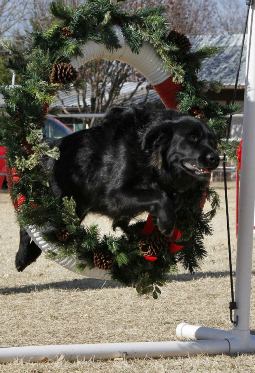 A little twist on an old Christmas Carol….
Have a holly jolly Christmas
It's the best time of the year, and when "Bon" walks down the street
he says hello to friends he knows And everyone he meets.
Oh ho, the mistletoe hung where you can see.
When you see this therapeutic dog, pet him once for me!
Holiday wishes from Creatures and Kids!