CKOC Therapeutic Evaluation and Certification – by Creatures and Kids
When: Saturday, June 7, 2014, starting at 10:00 a.m.
Where: PETCO, 324 South Bryant, Edmond, OK 73034
Don't miss out! CKI will evaluate and certify animal therapeutic teams. All evaluation times will be scheduled, so please contact us by filling out our on-line volunteer form; please check the box marked other, in the Comments section, and
Enter:
"June 7, 2014 – Certification"
A special "THANK YOU" goes out to PETCO for providing the venue.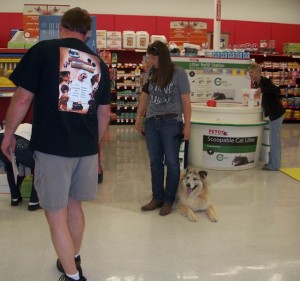 …